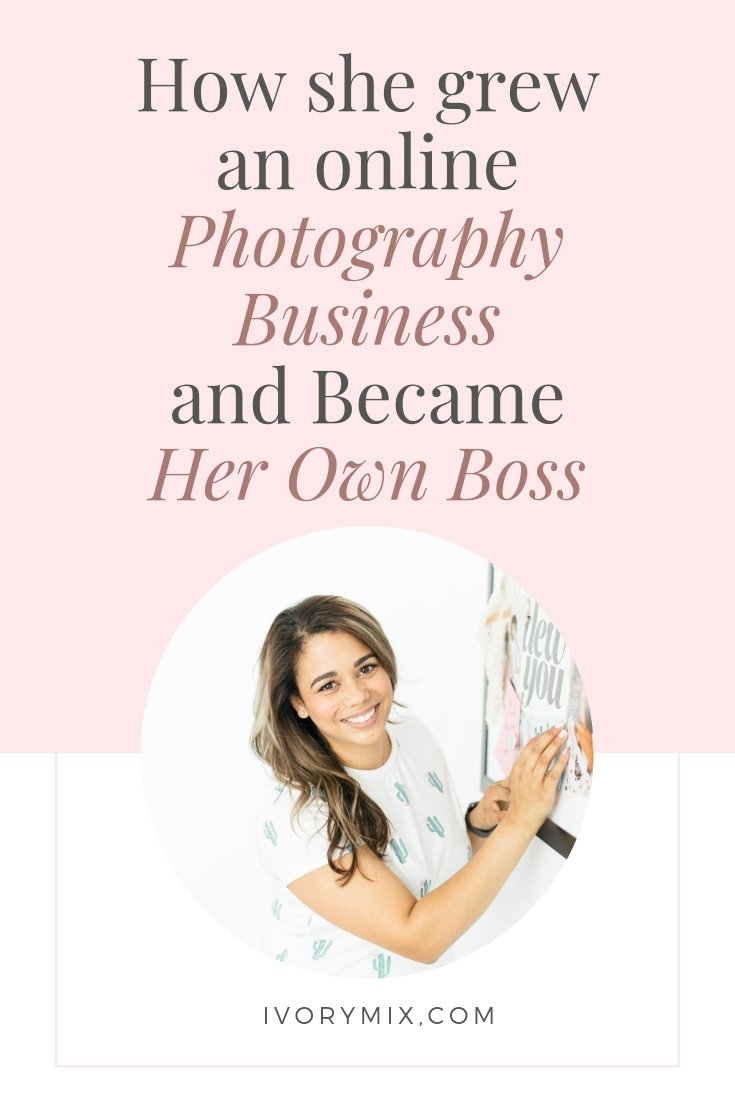 Crystal is the Content Director and Commercial Product Photographer of Crystal Clear Photography in Sunny Phoenix, Arizona. She started as a beginner and eventually grew her own business and became her own boss. She now works with clients all across the US from New York to California and this is her story.
If you're ready to take photography more seriously, a great place to get started is with Crystal's Photography course.
How did you get started as a brand photographer, what capital or experience was required? 
Started as a photographer because I loved it but wanted to find a way to have a sense of freedom in my schedule, stay home with the kiddos and frankly got tired of working for corporate America so I ventured out as a self-taught photographer. It didn't require a lot of capital to get things going. The biggest thing I invested in at that moment was the camera, I needed something that would allow me to manipulate the settings and have a good range of settings to work with that.
Outside of that, I didn't need any additional capital to get it going. Being that I am in AZ we have more light and fewer storms so I learned to use natural lighting instead of studio lights. Over the years as I made money I was able to purchase different types of equipment, lighting, backdrops and etc to help me continue to improve my style and serve more clients.

What is the biggest struggle in overcoming the typical view of a photographer that you've experienced yourself?
Everyone automatically has assumptions about photographers like we must all do weddings and families. Like nothing exists outside of that. I also fought off the stereotype of being a "mom with a camera" I set out to prove people wrong by being really specific in my messaging and defining what I do.
What advice can you give those just starting out? Any growth hacks?
My advice to someone starting their business put on your blinders. If you know you are determined enough and good at something and you know you can work through the struggle to figure it out. Stay in your own lane and don't listen to what everyone else says. I could have been defeated and never outgrown the fact that people tried to put me in a category I didn't want to be in (mom with a camera) that my business wasn't something that was serious or could make money.
If you've got your mindset and the passion behind it, don't let anyone stop you. Use it as fuel to push through and be successful.
View this post on Instagram
Do you have a team that supports you? If so, when do you lean on them most? Any advice regarding this that you'd like to share?
Learn to let go of things. As business owners and women we have a knack for wanting to control and manage the full process or outcome. There's nothing wrong with that but when your business starts growing you've gotta learn to let go and hand things off to others to help you. When you hand it off it may not be as perfect as you would do it but they will learn and get better through constructive criticism and time. I have personally been there and had to learn where to give feedback, be responsive and available to the team and come to terms with the fact that they will make mistakes. Afterall we all made mistakes starting out in any job, business or project, so will your team.
Within my team I have a VA to help with behind the scenes and admin tasks, Project Manager  who tackles full projects from start to finish like uploading the course material for the Flatlay Method Ecourse and lastly, Marketing Manager to help me manage, schedule and oversee my content so that I am regularly showing up for my audience with tips, behind the scenes, special offers and free trainings.
Have your processes lined up first!
This is a HUGE time saver. Instead of scrambling to figure things out and not making the best use of the time you can save all of that by preparing your processes. From there you can hand them this "manual", Trello board, Asana board or something of the sort with some detailed outlines on how you handling posting blogs, what headshots to use, etc. It helps them get up to speed faster.
What's your favorite tip/trick/tool related to marketing?
Marketing is so vital to a growing small business owner. Storrito! It's the best-kept secret for social media management right now.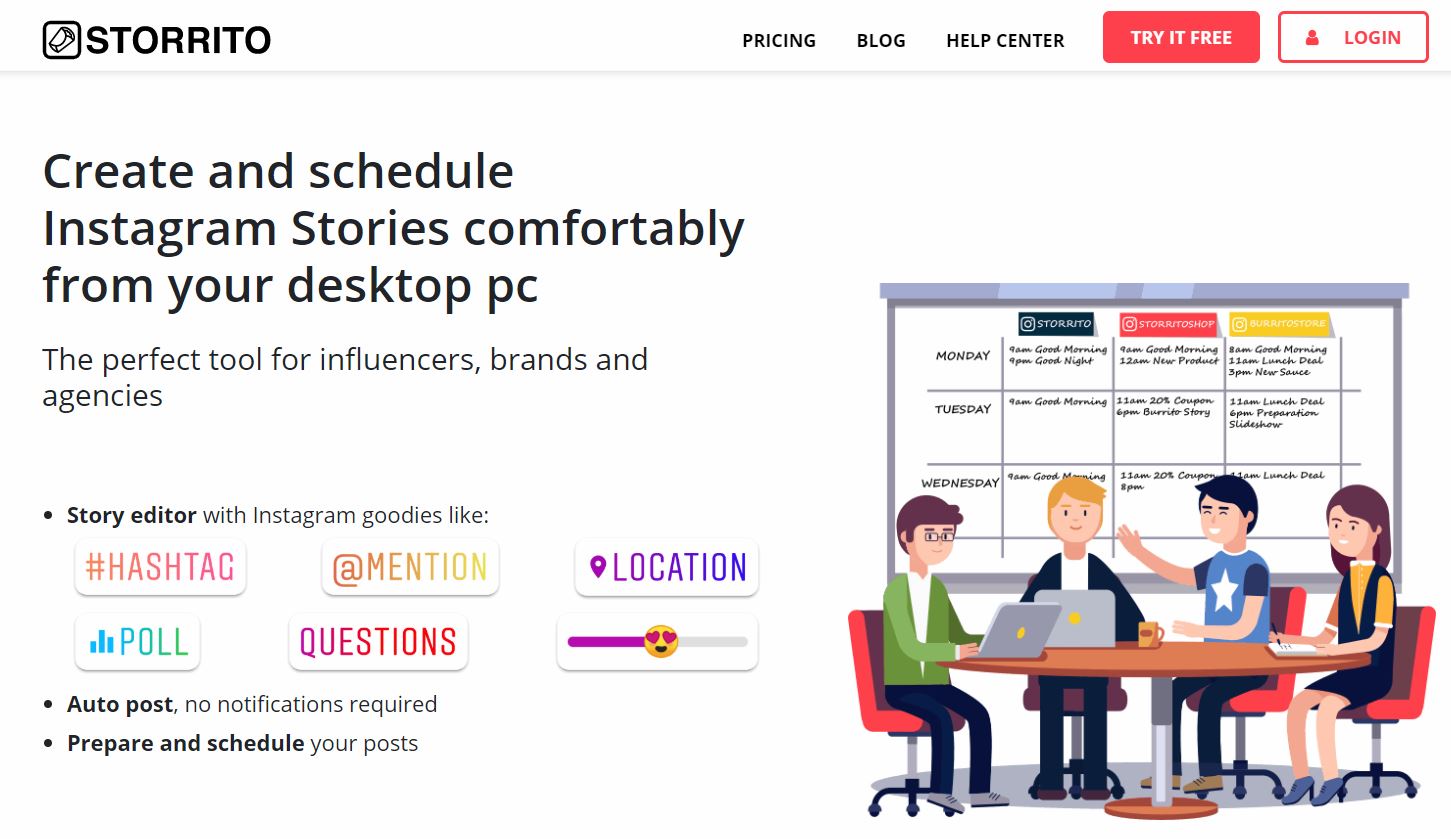 Storrito allows for auto-posts to your Instagram stories so when I have some pre-curated stories to offer information and fun tips I can pre-load and schedule those out to ensure there is something going on each day for those investing their time in me. It's another great automation that allows me to be present at home or with my kids and focus on work later on when I have time to do that.
How do brand photos improve social media for the small business owner? Any favorite tips or tricks related to this?
Stock Photos work perfectly for jazzing up social media stories or adding in a fun quote or graphic to fill in your feed with something else that your audience can relate to. Instead of a boring graphic with nothing to it you can customize your social media to have more of an appeal that your audience wants to see. They are also perfect for opt-ins, workbooks, presentations, and even courses. It gives an eye-catching visual element to your content and offers while also giving you an opportunity to tie in some brand-related elements, too!
Everyone needs a little motivation sometimes, can you share your favorite motivational quote?
"Failure will never overtake me if my determination to succeed is strong enough" – Og Mandino
View this post on Instagram
Do you have a mentor? If so, what's that relationship like, and how did you find them?
I don't really have a mentor, but I do have a team of business besties that are my sounding board, advisors, great friends and supporters of what I do. We have a great relationship where we can be honest while also giving honest feedback and support to one another's ideas and struggles.
What's the biggest obstacle with my business and personal life you've had to face?
My daughter was diagnosed with cancer at the age of 3. So not only did I struggle through something personally, but I also had to overcome the overwhelm, balance and struggle of what would happen to my business and whether or not I had the energy and passion to carry it on through everything.
How did you overcome that and what advice would you give to others?
I almost gave up on my business but instead of doing that I just took a temporary break. I wrapped up projects and planned for a much needed two months off from everything to focus 100% on my family, my kiddos recovery and figure out what I wanted and what would work best for us. It was the best choice I made because when I stepped back in my business, I had a refreshed outlook on how I wanted things to be. Now, looking back I was so grateful I gave myself a break!
Where can we find out more?
You can come read more about me and my services here on my website or say hello over on Instagram.
Don't miss out on your opportunity to finally learn photography by enrolling yourself in my Flat Lay Method online course.