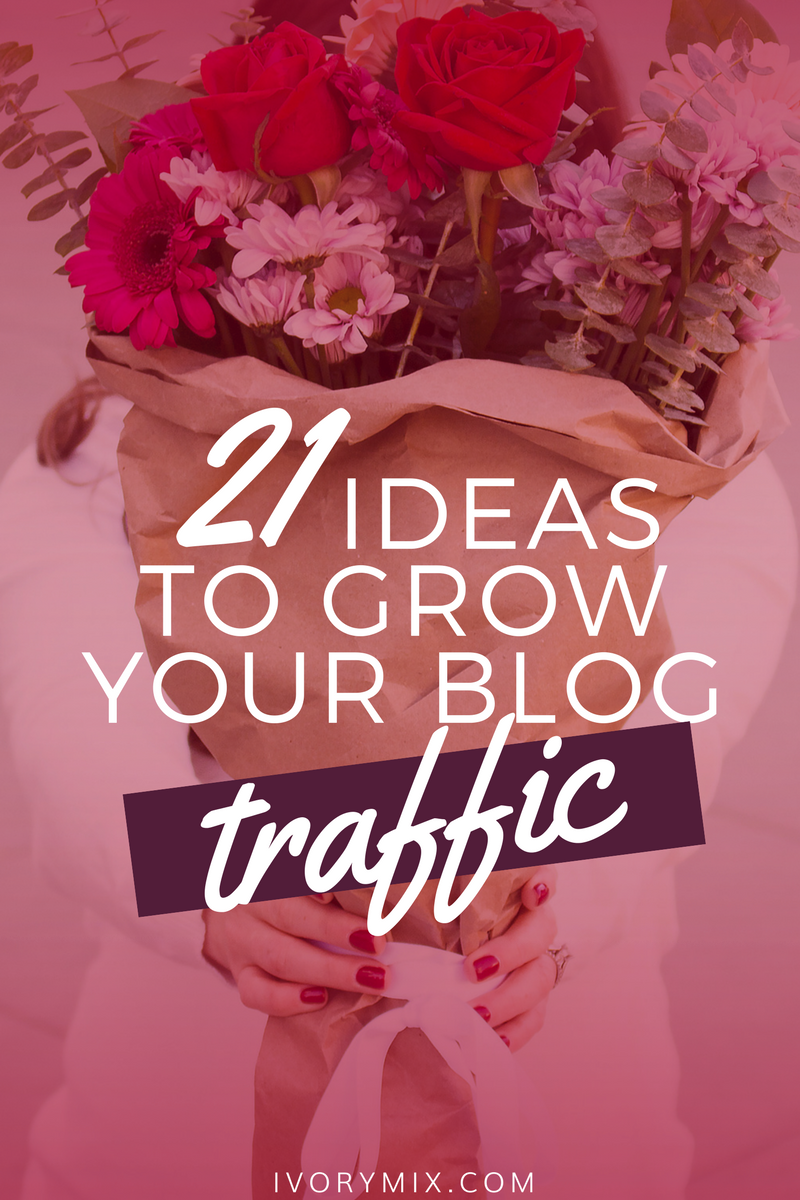 Blogging has changed. Back in the day, bloggers who were digital marketers and focused on their products and services used to write articles. Short articles densely populated with keywords for the sake of SEO and to get traffic to their blogs. But, people don't write or focus on hundreds of very short articles to attract blog traffic anymore. Those days? They are gone and for a good reason too.
But, it used to work! Articles that were 250-300 words was all a blogger really needed to do to get traffic. But these days, blogging for business has to be a bit more 'sophisticated'. It requires multiple approaches and strategies. Short articles just don't work because search engines have begun to recognize it and the reason we now have to focus on a lot of strategies to gain traffic is that people started to complain.
Complaining about what?  About all the low-quality content that search engines were sending their users to. So, Google, other search engines and even social media platforms have really begun to dig their teeth in and make a lot of changes that make short articles (and other things like simple fan pages on Facebook ) useless for driving traffic to your blog. I could write another whole article on the changes coming to Facebook fan pages, but today, we're talking about content on your blog.
First, here's why short blog articles don't cut it anymore
Let's say you wanted to find some information online on how to knit a baby blanket. You've looked through Pinterest, and you visited multiple links from the top pages of your Google search. Each link you clicked claimed to teach you "how to knit a baby blanket", but what you actually found was just basic info. 1. get yarn, 2. knitting needles, and 3. a pattern and 4. follow the pattern.
Wow. Thanks but no thanks google. What you really wanted was more specific info that might actually teach you exactly how to knit a baby blanket, the steps, the tools, the tips, the tricks, and what to avoid. You know . . . something more than 250 -300 words long!
You can see why search engines have started to get the hint. Many people were finding answers to their questions too short.
Google started to change the way they index. Many sites lost their rankings overnight and some were even banned. Google's algorithm now looks out for blog articles with some key things in mind – like word count, the age of the site, and some other ingredients that help determine ranking, and now more than ever, content must be of a higher quality.
Of course, you don't have to get any traffic from search engines to do well with blogging for your business, but since traffic from search engines tends to be the highest quality traffic (being that users searched for something specific when they landed on your site) – it's probably a really good idea to try to get all of the search engine traffic if you can.
Second, understand the three general types of blog content you can create
There are three main types of content that you've probably seen. Keep in mind that this initial list are very broad categories of content. If you want to get the most traffic possible, having a good mix of these three types of content become important because each type of content for your blog serves a different, and yet specific, purpose as far as generating traffic and converting it into leads for your business and email subscribers.
Let's take a look at the three content types, and what each one is used for.
# 1 – Educational blog content:
Educational content is the foundation for most types of blogs and niches. Quite honestly, it's the type of content that
gets searched for and that really converts readers into subscribers or buyers of products from your business. The educational content is one that will keep people coming back to your site.
If you want to get search engine traffic, educational content should be the cornerstone of your overall content marketing plan.
It's also the type of content most likely to help you establish yourself as an expert in your niche.
#2 – Trending blog content:
When you think of this type of content for your blog – think  'breaking news' or 'beauty trends' or 'current events' and etc. This type of content will get you traffic from people who may already know a significant amount of info about your niche, but are looking out for new things and ideas so they can stay on-top of what's current.
For example, maybe your reader already knows a lot about beauty products but what they really want to know today is what celebrities are wearing and what's out this season. These types of articles are short lived and more relevant to today.
#3 – Viral blog content:
Finally, there's viral content, which is the type of content that is just plain entertaining, exciting, or in some ways – shocking. Viral content has a tendency to be shared on social media because people generally enjoy sharing things that they think will surprise their friends and family, and what is even better is if they are the ones who are first share it in their circle.
Remember, You don't need all three types of blog content
Not all blogs need to have these three types of content. Some might solely focus on trending news or viral content like celebrity news, etc. Those blogs might not have a need for educational content (although I think they're missing out!). But most blogs and websites do need a varying mix of all three types. Some blogs may need to be educationally heavy, but being 'on trend' is still important and sharing the occasional shocking content will keep your audience engaged or even help to re-engage those who haven't visited in a while.
Related Post: 30 days of Instagram Content in 8 Steps
Make Sure to Build Your Blog Content Foundation
(a.k.a. this is often called "Pillar" Blog Posts)
Unless you focus heavily on stuff like celebrity gossip, breaking news, cute animals, or other types of viral content . . . educational content is probably going to be the foundation of your blog content and all of your effort.
Creating educational content isn't as difficult as you might think, but you do have to keep in mind that you're writing for both search engine optimization AND, most importantly, your visitors. Yes, you do need to focus on pleasing both!
The best way you can do this, that we've seen and done ourselves, is by creating longer content that is more in-depth. This type of content is often referred to as 'Pillar blog posts'. So, instead of writing those short 250-300 word articles just to try to get visitors, you're now aiming to write 1000-3000 word articles.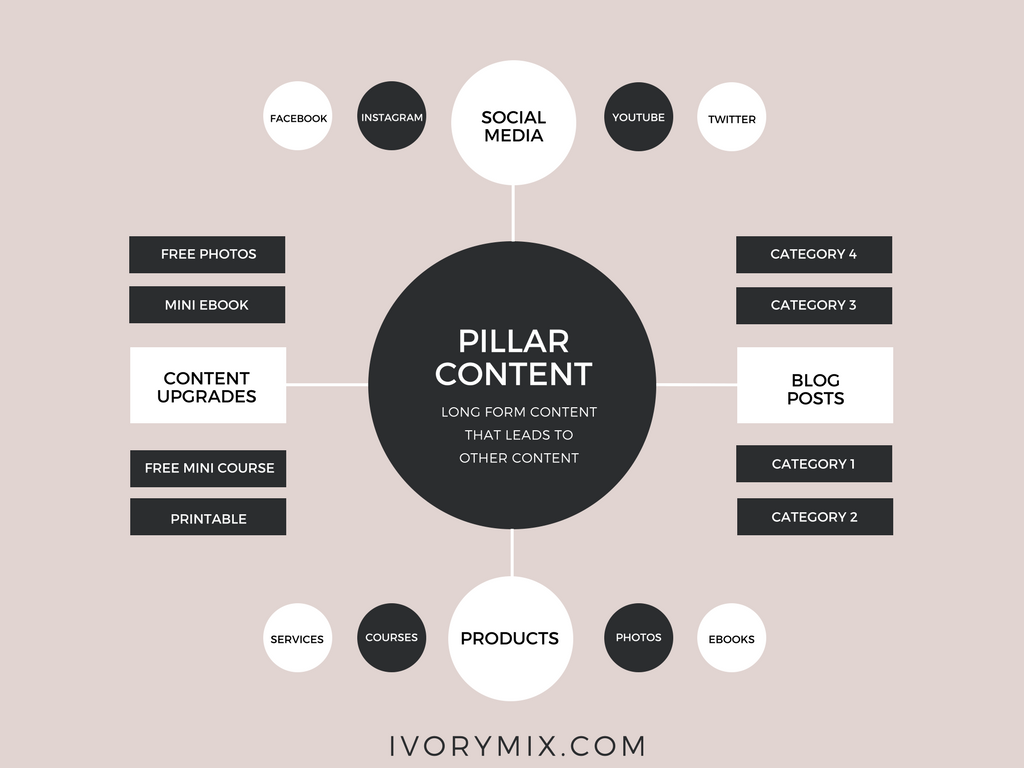 As mentioned before, bloggers often tried to get as much traffic from search engines as possible by writing many very short articles for every single topic covered on their blog. All this ended up doing was creating a lot of mostly useless content that made their visitors unhappy.
Related Post: How our blog went viral
This is why longer blog posts will help you gain traffic
These days, Google likes to see longer blog posts with lots of useful related information, because they've come to see longer content as quality content. If you want to get traffic from Google, it's important to really focus on quality over quantity.
In fact, Google's algorithm has become even smarter. Writing one long, high quality article and weaving a few of keywords from your niche through it where appropriate can help you rank for more than just the keywords you've used in the title!
Google is comparing your page to other similar pages and looking for similarities. If there are many pages similar to yours using a particular word in their content too –  you still have a chance to rank for that word even if you don't use it because your page is similar to those other pages that do include it.
So, focus on writing quality content, NOT on trying to create dozens of variations for different keywords or working in keywords to fit some magical percentage. Quality blog content is one of the most important factors for educational material.
The age of your content is another important factor if your site is new. There isn't a whole lot you can do to get faster rankings, but thanks to social media, Facebook groups and Pinterest, you don't actually have to wait for search engine traffic to start coming in to get traffic to your site.
That's where it's helpful to write quality content, because it's more likely to be liked and shared on social media, which will bring in even more traffic.
20 other ideas and types of content to grow your blog traffic
1. Write blog posts using specific keywords and buzz words –
Make it easy for your audience to find your content. Check your keywords to make sure you are using the "standard" keywords as well as new "buzz" words that your audience uses to find your content.
2. Write Guest Blog Posts for other blogs –
Offer to contribute content to another blog / established website with a similar audience as yours (related to your niche). This can increase your readership, as well as provide another quality resource for your current readers. When done well, both blog owners benefit. You can write for Ivory Mix here.
3. Blog, but make sure you get subscribers with content upgrades –
Build your traffic but convert those visiting readers into subscribers and more. Offer freebies and solutions that only subscribers can access. Then use your list to convert them to buyers.
4. Use Infographics, Audio, GIF's and other content Types –
Different types of content attract different people. Implementing a variety of content is a way to gain more reach. Create content and freebies that appeal to people who like to read and write, listen and talk, look at images, watch videos, interact at live or semi-live events, etc.
5. Focus on only ONE type of Social Media –
Each social media platform specializes in a certain type of content. For instance, we like Instagram for the images because we provide and offer stock photos. So, create campaigns and/or content that focuses on the site's media "specialty."
6. Add "Like" or "Share" Buttons –
Make it easy for your readers to like or share your website content with interested friends. Use WordPress plugins like SumoMe or others that meet your needs.
7. Promote to the Right Targeted Audiences –
On social media, like Facebook, you can really target your messages to be seen only by the "right audience." Use their demographics, such as age, location, gender, etc., to create highly focused content and Advertisements (or sponsored content).
8. Create a Facebook Group –
Facebook groups, like ours, generally reach more people than pages do. This helps your audience get to know (and trust) you on a personal level while keeping the topics relative to the audience's needs. Make more than one group if you have audience subsets with different needs.
9. Find Your Audience on Social Media–
Ask your audience with media sites you should focus on! The answers can change over time. Be sure to email the question to your list too. Perhaps create a poll on your site.Track and test the results by using the platforms and noting the audience participation rate. 10. Network with Niche Peers – Regularly, reach out and connect with fellow bloggers in your niche. Be supportive. Leave helpful comments on their websites, offer to guest post, ask peers to guest post for you, and join niche groups. Get them accustomed to seeing your name.
11. Allow and Encourage Image Sharing from within your blog –
Make it easy to share anything on your site. Whether it is Funny topic-related images or images with quotes- images .Creating galleries and albums on your site to make it easy for your audience to share is a great piece of content that can keep on giving.
12. Include an Opt-in Box with a clear call-to-action(CTA) –
Scroll down to the bottom of this blog post and see what I mean. Incorporate a call to action at the end of each blog post. Make your audience want to do something next. The CTA could be a sign-up freebie/offer, a related product (yours or an affiliate's), other articles about the topic.
13. Brand Your Shareable Images –
Add your logo, website address or a watermark to images. This will ensure to keep your brand and your site in public view, even if words aren't present on the sharing page.
14. Short and Sweet Content can be good too –
Add content that is likely to be shared. Based on our pinterest experience, Infographics and list posts often receive more shares than other types of content.
15. Create Smart Headlines for your blog posts –
Each  title is a promise about the type of content and info inside post. These should also intrigue and leave the reader with a question that is answered too (that's important!).
16. Interview People of Interest –
Interview other experts in your niche on topics that interest your audience.
17. Sell them with Stories –
Storytelling skills help to create an emotional link with your audience. Teach them something about your topic with a related story.
18. Use Video –
Add a video to your site to give people a chance to get to know you. Do a few live streaming videos on Facebook or other places. Address an issue your audience struggles with and offer them a solution. Again, this builds traffic and your reputation.
19. Host a Free Webinar –
Choose a topic near and dear to your audience's heart. Talk about a pain point or show them how to solve a problem. You'll increase traffic to your site & gain new followers. Be sure to collect email addresses so you can stay in touch and continue to build their loyalty.
20. Publish eBooks –
Write short, high-quality ebooks and give them away for free or charge a buck or two on Amazon. Be sure every ebook includes a link back to your website. t
To learn more about growing your blog traffic through social media and particularly Pinterest, you can take our Free self-paced Pinterest course. . . and don't forget to grab free stock photos and other resources here for your next blog or social media posts.