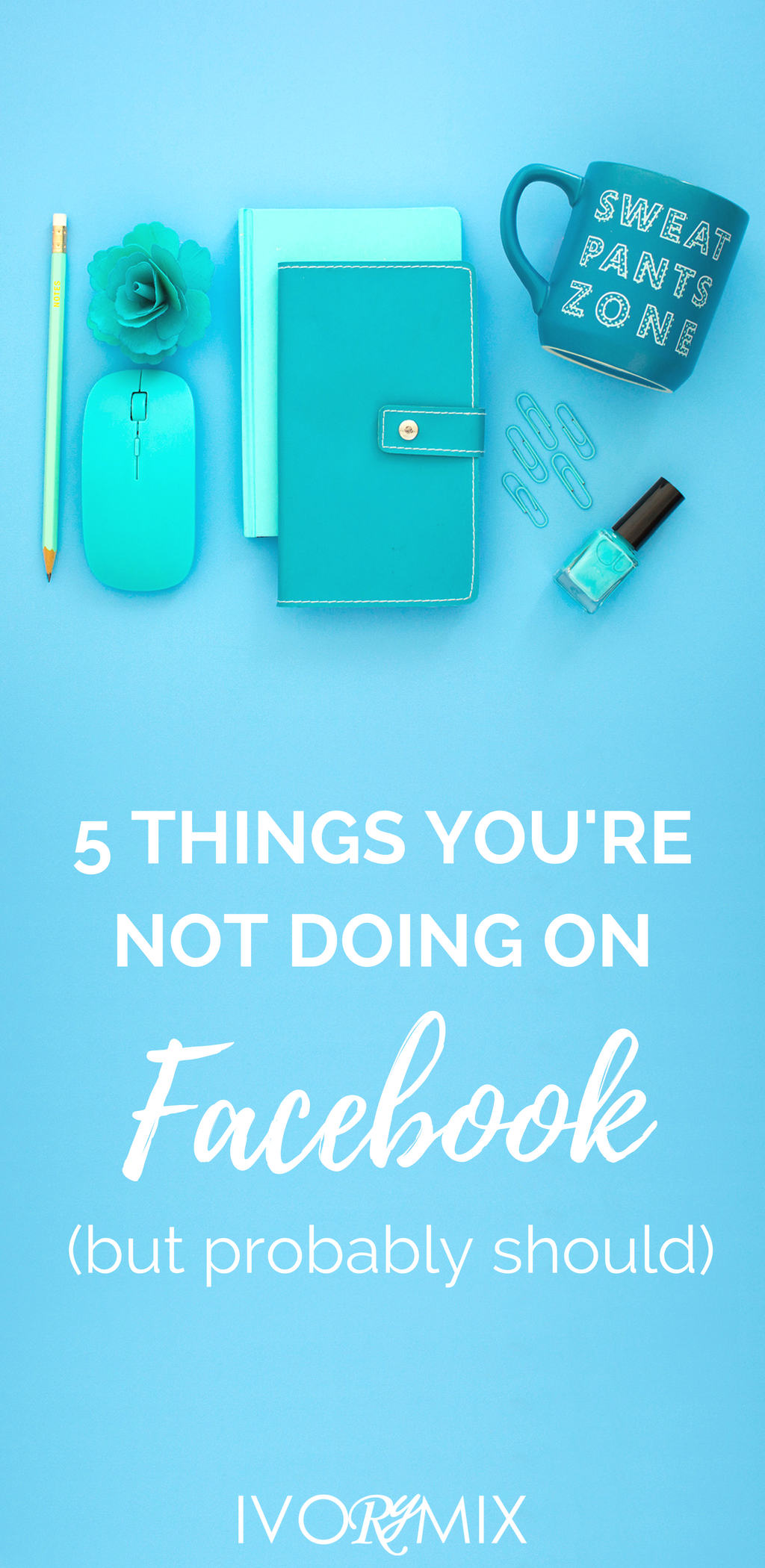 If you are reading this, you probably have a Facebook page for your business. You probably post often, look at Insights, and have filled in most of the About section (and if you aren't doing these things, you should!). However, I am going to share 5 things you probably aren't doing on your page that can help grow your reach, sales, and following on all of your social profiles.
Selecting Subcategories T
hat Describe Your Brand
---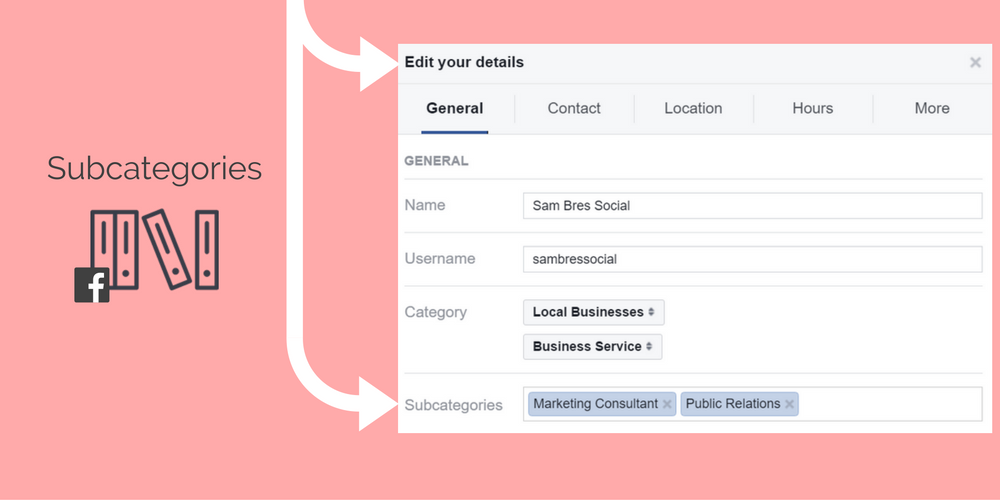 Think back to when you were setting up your Facebook business page. Did you pick a category to list your page under? You probably chose something that vaguely matches up with your business, but does not describe your business super well — and if you didn't choose a category, I'll explain how to do that, too!
What you may not know is that Facebook allows you to also pick up to three subcategories to further explain what your business does. Awesome, right? Here's how to do it:
Go to the About section of your business page.

Click on "Edit Page Info"

Select your category from the drop down menu.

Type three subcategories underneath the Categories section.
Here's the thing. Facebook's subcategories still come from a defined list and without having a drop down menu to pick from, trying to find the right subcategories can be frustrating. If this is you, check out Lightspan Digital's complete list of subcategories.
Pro Tip: If you select "Local Business" as your category, it will give you another category drop down menu to give your business another layer of descriptors. This will help with Facebook SEO!
Creating Different
Descriptions in About Page
---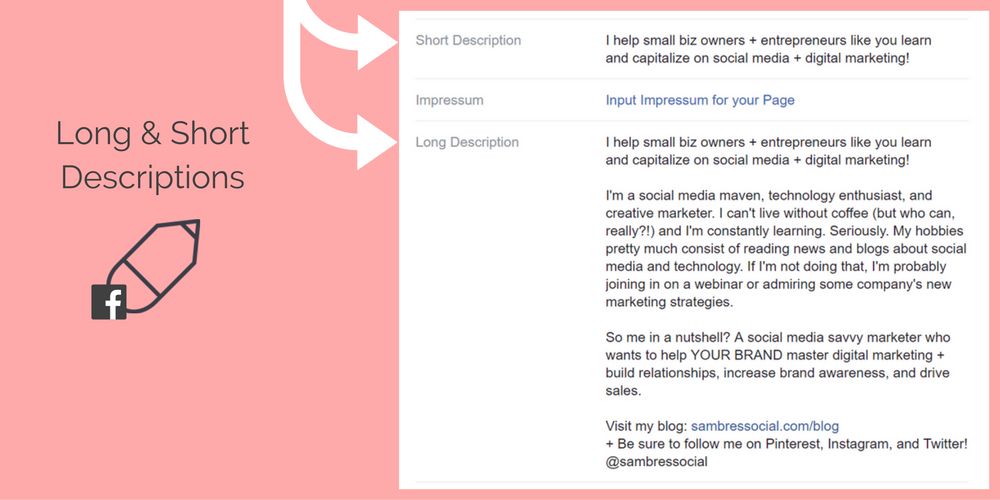 You may think this is silly. Why write a description twice? Lots of businesses pick only one to fill out and leave the other blank. However, I want you to fill out both descriptions for your page for a few reasons.
The short description is essential for first impressions and SEO. This is the description that Facebook shows to users when they look at your page on mobile. It is also the description that shows up in search results when your Facebook page is listed. Write what you do and what people will get out of following you here (knowledge, entertainment, etc.).
The long description is what people want to see when they click on your About page, so you'll want to pack this full of useful information about what you do and how you help your customers.
Pro Tip: I like to structure short descriptions like this: "I help [small biz owners] like you [learn and capitalize on social media + digital marketing]!" Replace the text in brackets with your ideal customer and how you help them to create a kick-butt short description!
Adding Your
Services or Shop Tab
---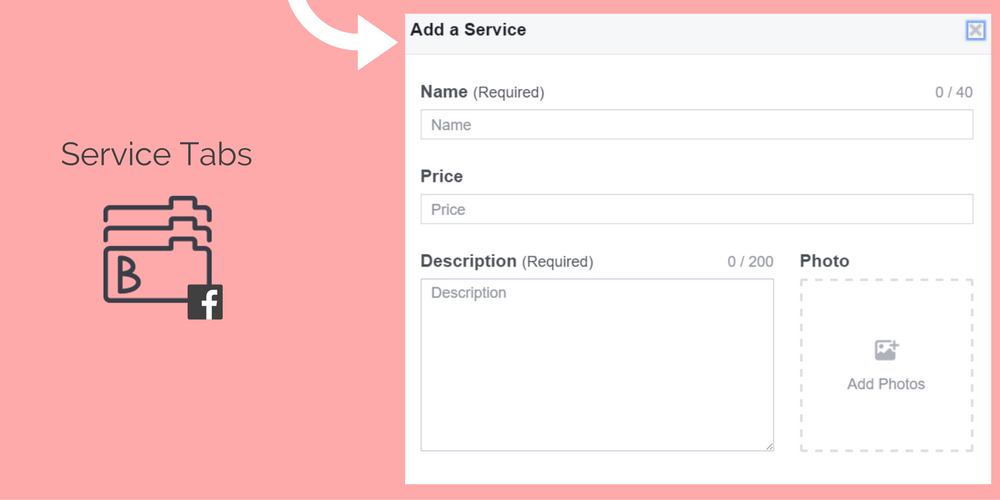 If you are a services business, the Services tab is a fabulous tool for you! Facebook allows you to add a tab that includes information and pricing about all of your services. If you categorized your page as some kind of services business, you should see the Services tab included in the list under your profile. Click on it and then click on the big blue button to start adding services.
If you sell products, the Shop section is an incredible way to drive sales with Facebook. The tab allows you to list your products and connect Stripe or PayPal in order to facilitate sales within your Facebook page. How cool is that?! Of course, this may not be for you, but it is a great way to increase SEO and directly increase your sales with Facebook.
Not ready to publish these tabs yet? That's okay! Facebook includes a toggle switch to let you choose the visibility of these tabs for your audience. Simply click on the switch to change back and forth from public or private.
Pro Tip: Add a photo for all of your services and services to keep users engaged while scrolling through this tab!
Connecting Other S
ocial Media Accounts
---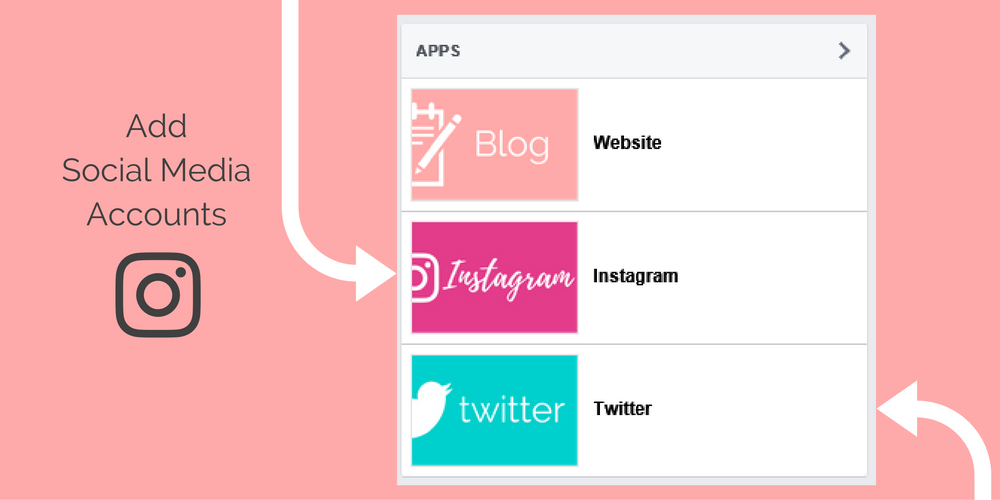 Create custom tabs featuring your social media accounts to cross-promote your social profiles. Since Facebook doesn't just give you the ability to do this (because that would be way too easy), you'll have to use third-party apps. I recommend using Woobox, but there are lots of alternatives you can find with a quick Google search.
So why link your other social accounts?
People can click on the tab and see your most recent posts on other platforms.

It gives people an easy way to find and follow you on other platforms.

It is a simple, passive way to grow your audience on other platforms with Facebook.
Pro Tip: Add the links to your other profiles to your long description, create a photo album with links to your social networks, and share posts encouraging your audience to follow you on other platforms to boost your cross-promotion efforts!
Sharing V
ideo Content
---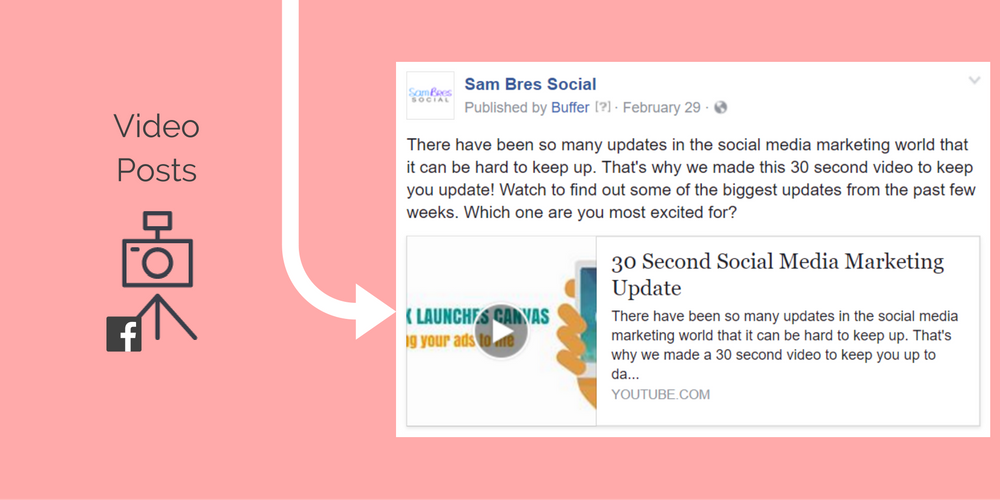 Did you know that after watching a video, 64% of users are more likely to buy a product online? How about the fact that enjoyment of video ads increases purchase intent by 97% and brand association by 139%?
Wow! Using video in your social media strategy can be incredibly effective for driving sales and brand awareness. You may be thinking, "But video is so expensive and I wouldn't even know where to start!" That's okay. You don't need every video you share to be professionally filmed and edited! Start with your camera or webcam and go from there.
If you have no idea what types of video to post, here is a list of 7 ways to incorporate videos into your social media strategy:
Go live on Facebook! Share tips and how-to's related to your products or services.

Host a webinar using YouTube Live.
Create a short animation video like this one using Rawshorts, Moovly, or Powtoon. Make it about your company, products, or industry news.

Pre-record a video of yourself giving a demonstration of a product and share to social.

Use Periscope to go live and talk about anything related to your industry.

Host a live Q&A using any of the live video tools mentioned above!

Create a short commercial for your business — it's okay if it's not top-notch quality, but you should definitely consider getting it professionally made if you have the budget!
---
That's about it! If you have already been doing these things, super kudos to you — but if you haven't, it's never too late to start. Have any other underused Facebook features or strategies that you love? Drop them in the comments below to share!
---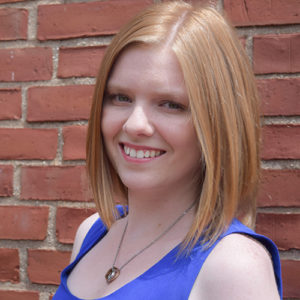 Guest Author Bio:
Samantha Bresnahan is a social media maven, technology enthusiast, and creative marketer. She runs her own freelancing business, Sam Bres Social, where she helps small business owners + creative entrepreneurs learn and capitalize on social media marketing. In her spare time, you can find Sam hanging out at quirky coffee shops, dancing, and spending time outside.
Check out Sam's blog: sambressocial.com/blog