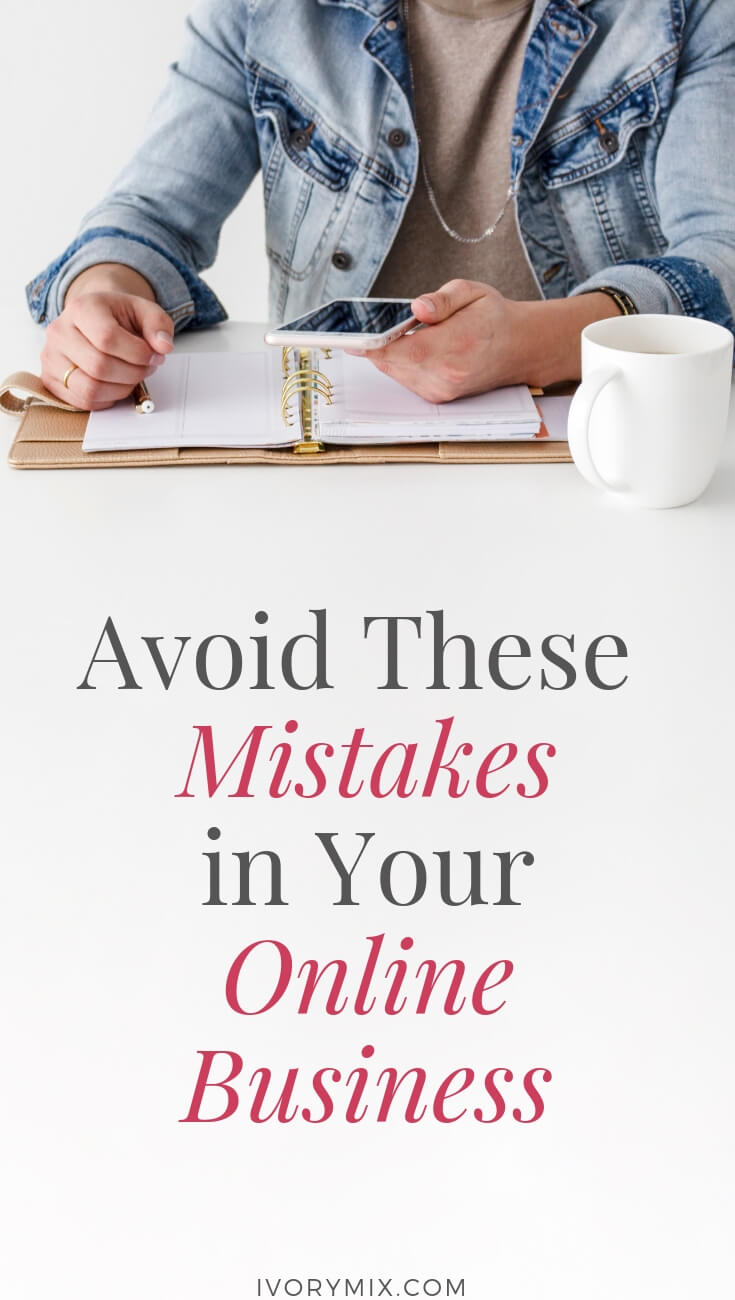 Making the move from employee to entrepreneur is a big step, but let me tell you first hand, it's well worth taking the risk.  Working for yourself and building a business around your "personal superpowers" (ie: what you love) is rewarding and allows you to be in control of your destiny. Whenever you start something new it's important to try and be as prepared as you can, but don't forget to keep learning. We've got 25 mistakes that people tend to make in their first year.
They're easy to avoid and will give you a head start against the competition.
Acting like an employee of your new business (and not the CEO)
You may feel like a rookie but it's important to understand that you're the boss now. When it comes to making decisions be sure that you're considering long term future plans rather than just reacting to the here and now. I like to focus my energy on what "grows" my business instead of what keeps it going (like admin tasks etc).
You likely started your business to give you more control over your work. It's up to you now how your business will run, so go for it from day one and really take control.
No business plan / Monetization plan
You probably LOVE what you do which is why you made the move to running your own business., but businesses need more than passion. Businesses need to make money to survive, grow, and thrive. Right?!
Understanding what you want your business to achieve is crucial to success. Without proper planning, it can be easy to end up floundering and costs can easily spiral. By starting out with a business plan and understanding how you expect to make money, these pitfalls can be avoided. Having clear objectives keep you focused on your goals making them much easier to achieve.
Related Post: How to create a blogging business plan

Shiny object syndrome
You've done it. I've done it. Yes, falling prey to shiny object syndrome happens to the best of us. Unfortunately getting caught up in what other people seem to be doing in your market leads to a lack of productivity and can mean that priorities slip. Manifestations of this syndrome appear in your business as unfinished projects and finding diversions that stop you from concentrating on one thing at a time.
What's the cure? Take action daily and focus on providing value to your audience and creating breakthroughs for them. Look beyond yourself and look for the path of least resistance. Remember, you're here to help real people. You're already unique, this is your business, and you don't have to follow the herd. You only have to transform your audience by being you and who you are.
Not marketing daily
Establishing your new brand is how you'll find your place in the market and start to build relationships with potential customers. Engaging with your audience and customers on social media daily is the best way to drive new conversions, subscribers, sales, and orders. If you suddenly disappear from their radar for a week, they'll start to wonder what happened, and if you're reliable. You don't have to run huge email campaigns every day. Social media sites like Instagram and Pinterest are perfect for running smaller quality posts that take up less time. This will keep the communities you want to build interested in you and your services.
Relate Post: 13 Mistakes you're making on Instagram (and how to fix them)

Focusing on the small return tasks
Attention to detail is a quality that can set your business apart from the others, but you need to find the balance between what's nice to have and what's essential. If you find yourself getting bogged down in low-value tasks, then go back to your business plan and review your strategy. Making money is the key to being able to continue doing what you love.
Tweaking your branding or website theme constantly
Before you go live and launch a business, it is important to take some time to design your branding and brand message. Design it so it's as close to what you want as possible. Constantly changing your branding is confusing for customers and they are less likely to recognize and therefore, remember you and your services. Brand recognition is one of the fastest ways to start earning money and engaging loyal customers.
Related Post: 30 Instagram Posting Ideas (for when you don't have a plan)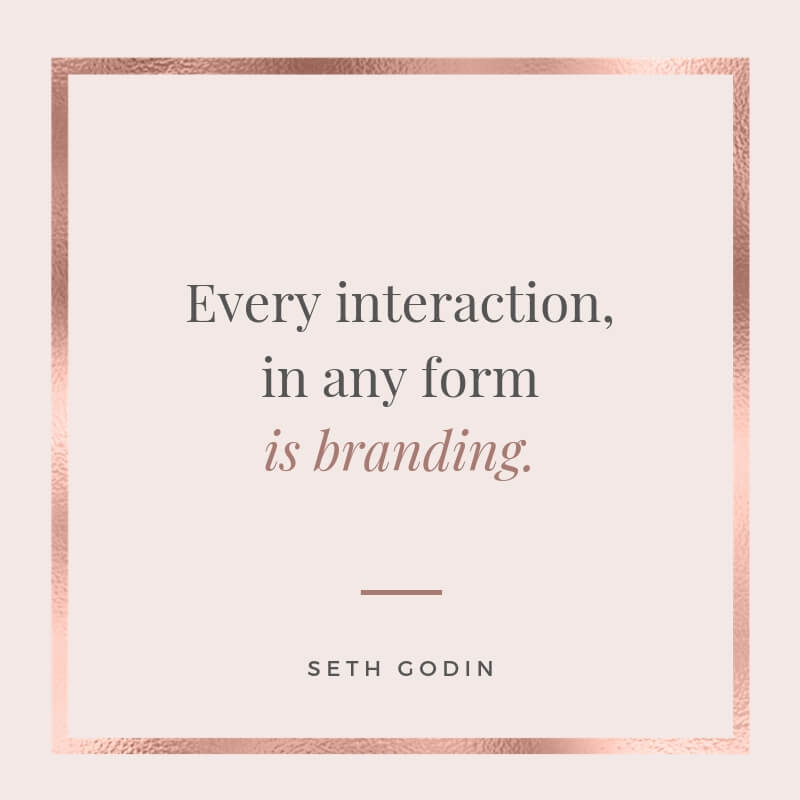 No website security or backup services
Websites from all industries are constantly being targeted as they hold valuable customer data including financial details. Online consumers expect security in the digital world. Not protecting their data can easily put you in breach of government regulations and damage a hard-won brand recognition and reputation.
When you protect your customers, you're also protecting yourself. Investment in security is an absolute must and these days but it doesn't have to cost an arm and a leg. There are many solutions out there, but a great place to start it Sitelock.
Ignoring SEO
Most of what we do as online business owners involve getting our ideas and products to people who are searching for products and services. They typically are using a wide range of devices from mobile to even voice search these days. Which is why SEO optimizing cannot be overlooked in your business., Repeating keywords in short and long tail forms in a blog post and in metadata moves you and your brand high up the list within those searches. It can be easy to slip down the list and get lost amongst competitors, but SEO is an easy way to stay ahead and get noticed by the customers you want to attract.
Related Post: How to pick keywords for SEO and why it matters
Not paying attention to what's working and what's not (metrics)
As much as you may love something you're offering, if it's not selling, it's not working. Having a software system or platform in place that allows you to measure things like clicks and likes, the number of visitors and product searches provide invaluable information. Google analytics, Pinterest Analytics, and data received from your Email Service Provider (like ConvertKit) can provide simple metrics tell you what customers like and don't like with your offering. By identifying what's bringing in traffic and what's selling (and how), you can immediately repeat these steps, make changes or improvements, and ensure you're increasing revenue – rather than losing it.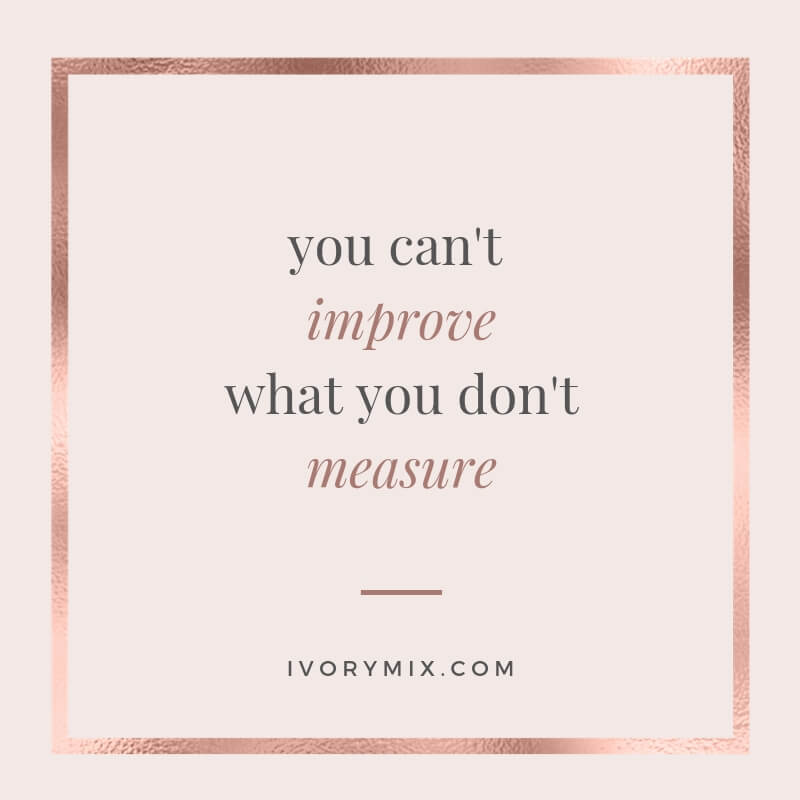 Being too perfect / Taking too long to launch
Nothing is ever perfect, no matter how much we want it to be. Pick your launch date and try to stick to it. Proper planning will help you achieve this. The longer you wait for the more money you're losing. You can always make small changes later down the line as you learn and grow.
Underpricing
Research into your market place will give you an idea of the average price for your type of service but that isn't written in stone. The key is to understand how much profit you actually make per transaction and what you need to earn to run the business and have a decent income to live on. Underpricing doesn't lead to more customers, the price is not the defining factor when someone makes a purchase if they like what they see.
Overpricing
Again, this comes down to understanding where you break even and how much profit you make. Customers want to feel they're getting value for money. If they feel they're being ripped off, then they'll turn away from your brand.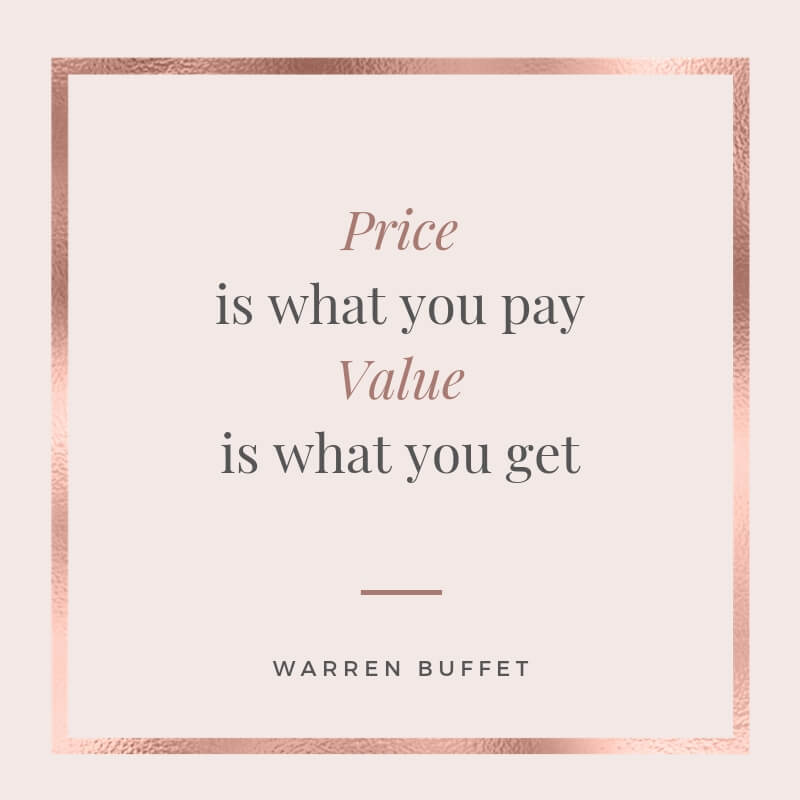 Always selling
"Always be selling" is a motto that's associated with old-style second-hand car salesmen. Always selling comes across as a desperate and unprofessional approach. Your audience isn't just a set of numbers – they're people who desire to be treated as valued people, not as a quick sale. Building relationships and engaging your clients with content, newsletters and even loyalty programs will increase their feeling of trust and loyalty towards you and your brand.
Never giving free value
I'm all about VALUE. There's nothing I want to provide more than that and I tend to make some of my most valuable stuff free.
What do we mean by free value? When it comes to your products and services your customer will want value for money – sure. But, if you're an expert in your field, they'll often the content that's seen as free advice will not only encourage traffic to your website, it will make you stand out as a valuable resource. Free content is also a super way to market your services and establish your brand in the marketplace.

Doing it for the wrong reasons (get rich quick)
If your heart isn't in it or you approach something for short term gain, it's obvious to other people. The work you create won't be up to standard and offers that seem to be good to be true will be instantly rejected by potential customers. Make sure your passionate about ideas and services so long-term success can be yours.
Copying others
We're all different and have our own skill sets. Don't underestimate your own capabilities and what you're able to offer. The downside of following the competition is that potential customers are looking to invest in a brand, if you're just a copycat they'll quickly take their business elsewhere. Be unique and engage your customers with new and exciting content and offers.
Not practicing customer service
Anyone who has had a bad customer service experience can tell you how frustrated and, sometimes angry, they were made to feel. Good customer service is a wonderful opportunity to build long term customer loyalty and develop brand loyalty. A happy customer will recommend you to family and friends. Word of mouth marketing is priceless when it comes to building a trustworthy brand name.

Not outsourcing
It may be your business, and that may feel like your baby, but that doesn't mean you can do everything yourself. Especially if you want to grow! Firstly, there are only so many hours in the day and secondly, we all have different skill sets. Use your superpowers and set the rest free. Designate a freelancer to outsource simple tasks as a start. For example, if you've never created a website it could take you days or even weeks to create something, you'll never be happy with. Outsourcing web design can allow you to take advantage of other's skills, leaving you to invest your time in ways that focus on making you money.
Not building relationships with other bloggers and entrepreneurs
Learning from our peers helps us to develop our personal skills and grow and create valuable networks. These networks can really you to understand different approaches that other people take that might work for you. Having a support network when your running your own business can also help you to feel less alone and isolated. Giving and receiving advice makes us feel like we're providing a valuable contribution to the community we've chosen to join.
Join us here in the Connect and Cultivate group for online business owners.
Trying to automate everything
There are lots of software systems available to help us automate everyday tasks but when it comes to building businesses and creating lasting customer relationships. As you and I know, it's the personal touch that adds the most value. Which is why automating literally everything in your business is a sure trip to failure.
Remember that it's not just your services and products that customers invest in. It's you and your skills. Your customers want to be a part of your journey, which is why you can't automate everything. It's just not possible for growth. So, why not figure out the things you want to include your audience in.. Invite them to join you in certain areas of your business marketing with LIVE launches and LIVE competitions and real-time blog posts about you and why your brand is your passion.
As a practice, I don't "over schedule" and automate my Instagram content. I like to leave room for being organic: like this post:
Letting other parts of your life slide
The phrase "work-life balance" has become a bit of a statement over the last few years, but there is a good reason. Work is important but so is time to rejuvenate with friends and family. Hobbies are important as they give time for you to relax and think. When you're relaxed, things are easier to manage and your less likely to make rash decisions.
We make better decisions when we're not feeling overwhelmed. Be sure to give yourself time to grow as well as time to rejuvenate.
Not optimizing the user experience
It truly pays to understand your audiences habits, their actions, and their personalities. Understanding who your customers are means that you can develop experiences, products, and services that will not only sell but will give your customers real-world value. Paying attention to the user experience on your website and inside of your products will help you improve and ultimately obtain more testimonials and social proof.
Not focusing on email list growth
There's a lot more to email campaigns than you might think. They provide a prime opportunity for you to reach your customers. Emails that include landing pages and links to social media sites help to drive the metrics you can use to measure your success.  Newsletters as an email are a super way to engage customers and encourage them to visit your website and see what else you have to offer. Customers will be happy to receive offers about discounts and promotions and may even forward them to friends and family that would benefit from your services. Make sure growing your email list is part of your marketing strategy. They're also the perfect tool for increasing subscriptions!

Unrealistic expectations
So, you've gone live and launched a business! It can be an exciting time, however, it's important to remember that becoming established and gaining momentum takes time. Set yourself up with some realistic expectations for the first weeks and months. Don't measure by just one metric. Combine metrics like how much money you expect to see with the number of visitors to your website you want to achieve. If you want to gain 1000 followers on Instagram, then give yourself realistic timescales to do this.
Giving up too soon
Starting a new business is challenging and sometimes overwhelming. If you have a strategy in place you can always use your metrics to look at what you can do to encourage growth. Talk to other members of your network for help and advice if you're unsure. Remember, perseverance pays when you're passionate and dedicated.
WHAT NEXT?
Ready to get started monetizing and making more sales in your digital business? One of the best places to start is with this free downloadable ebook showing you exactly the steps for creating a digital product business.

ADDITIONAL RESOURCES