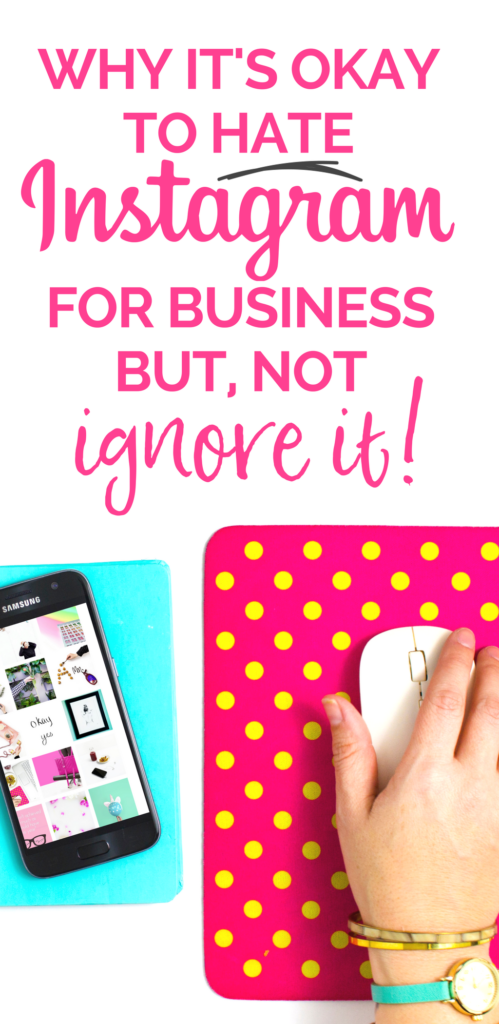 Can I share a secret with you? I truly dislike Instagram.
It happens to be my favorite social media platform to share on because it's visual – but it's just so finicky and can often feel fake.
FAKE!
Follow + Unfollow. Automated-bot comments . . I hate what it feels like some days. But . .
The truth about Instagram is –
The thing works when you've figured out how it works for business and when you approach it from another level. The level where you need to be in order to reach through the phone and build relationships with your customers, your audience, your tribe. . . but
Here's another secret –
Of all 17 different opt-in forms and places I get subscribers to my mailing list, Instagram is in the top 4. It's a different world when you see it black and white for what it is.
The only reason I am telling you this is because I know Instagram can seem like this weird secret club. As if you're in… or you're out.
That outsider feeling turns anyone off – including me!
Like everyday . . ME! ?? (<<Hello that's me)
But, it doesn't have to feel that way everyday. I hate to hear people feeling discouraged to even try because when you open your dictionary and redefine Instagram – you realize you don't have to jump on the bandwagon of being this cloned bot in order to be successful on Instagram.
Here's what it really means to be successful on Instagram
Because being good at converting the relationships you build with people into actual likes, clicks, and sales means that you are simply good at a few things.
Being a Positive Influence
Sharing and caring from the heart (not to sell)
Serving your audience
PERIOD –
Remember! You only increase your influence as a result of how much you improve your relationships.
This is the type of thing I love to post (see below). It speaks to women who are growing their businesses and I want to be there for the, be a positive influence, share and care, and serve.
Demystify It –
So, this is why I decided to give a presentation on demystifying Instagram and how to plan and create a 30-day email list building strategy specifically for Instagram that matches your goals and your heart.
This is a completely free strategy session and I never do "presentations". haha – But, it makes it all much easier for me and better for you because I will be with over 20 Ladies on the panel.

Everyone has put something special together to help you back on track with your 2017 goals for free, and I believe that's pretty awesome.
It will run over 3 days from the 21st-23rd of March.
I hope you can make it!
You can grab a seat >>> HERE