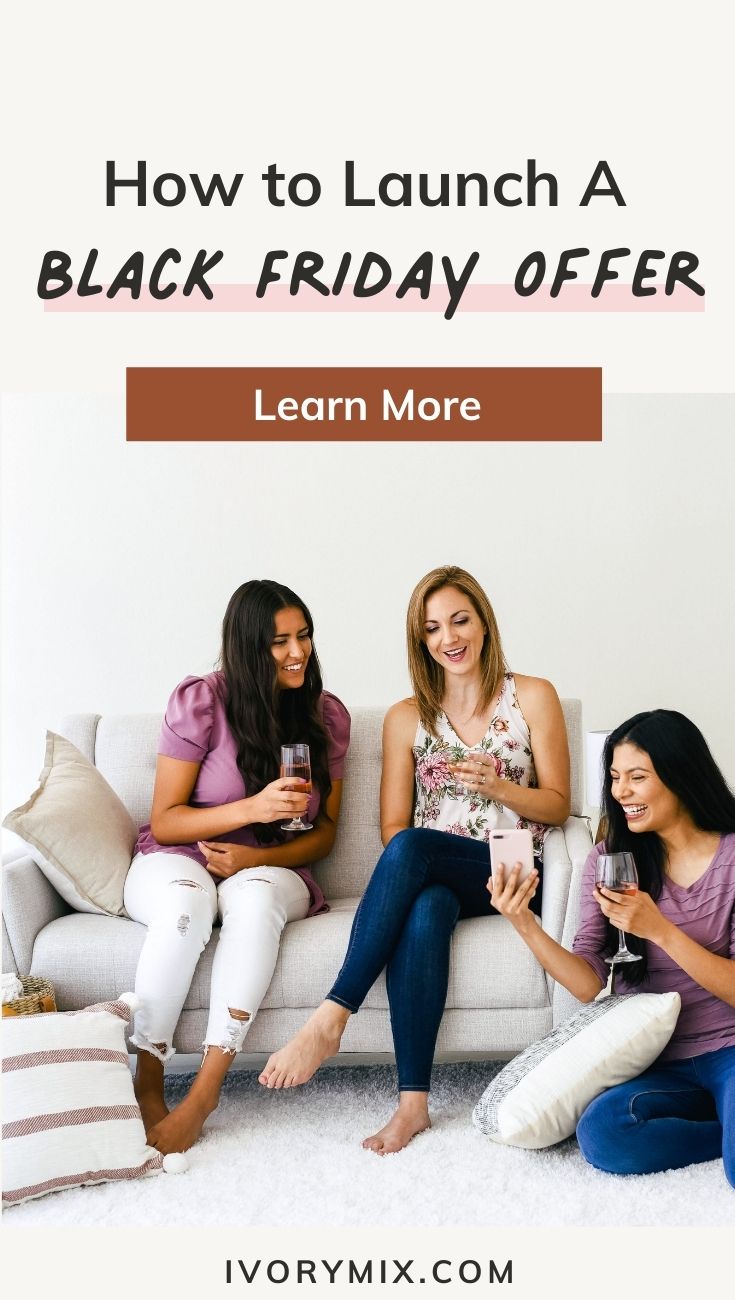 It's almost November, and you know what that means — time to stuff yourself silly with turkey and pie while shuffling through the best of the Black Friday deals online in your pjs.
Sure, Black Friday is great for retailers, but it's also an opportunity for online business owners to make some serious bank for their biz.
You may want to offer a Black Friday deal, but you're unsure how to create a product or offering that your audience can't resist. Maybe you're stumped on the logistics, and you need a clear blueprint to make sure you don't forget an important part of the process. 
While offering a Black Friday Sale can seem overwhelming, I'm living proof that it can be a huge win for your biz. 
My Black Friday Success Story
Last November, I partnered with a strategic partner (my good friend and fellow creative entrepreneur, Crystal) for my first ever Black Friday offer. We combined our expertise to create the Creative Boss Bundle (a business-in-a-box for creatives). On Black Friday weekend, we launched our workshop bundle according to plan. The result? We made over 22k in one weekend. You read that right!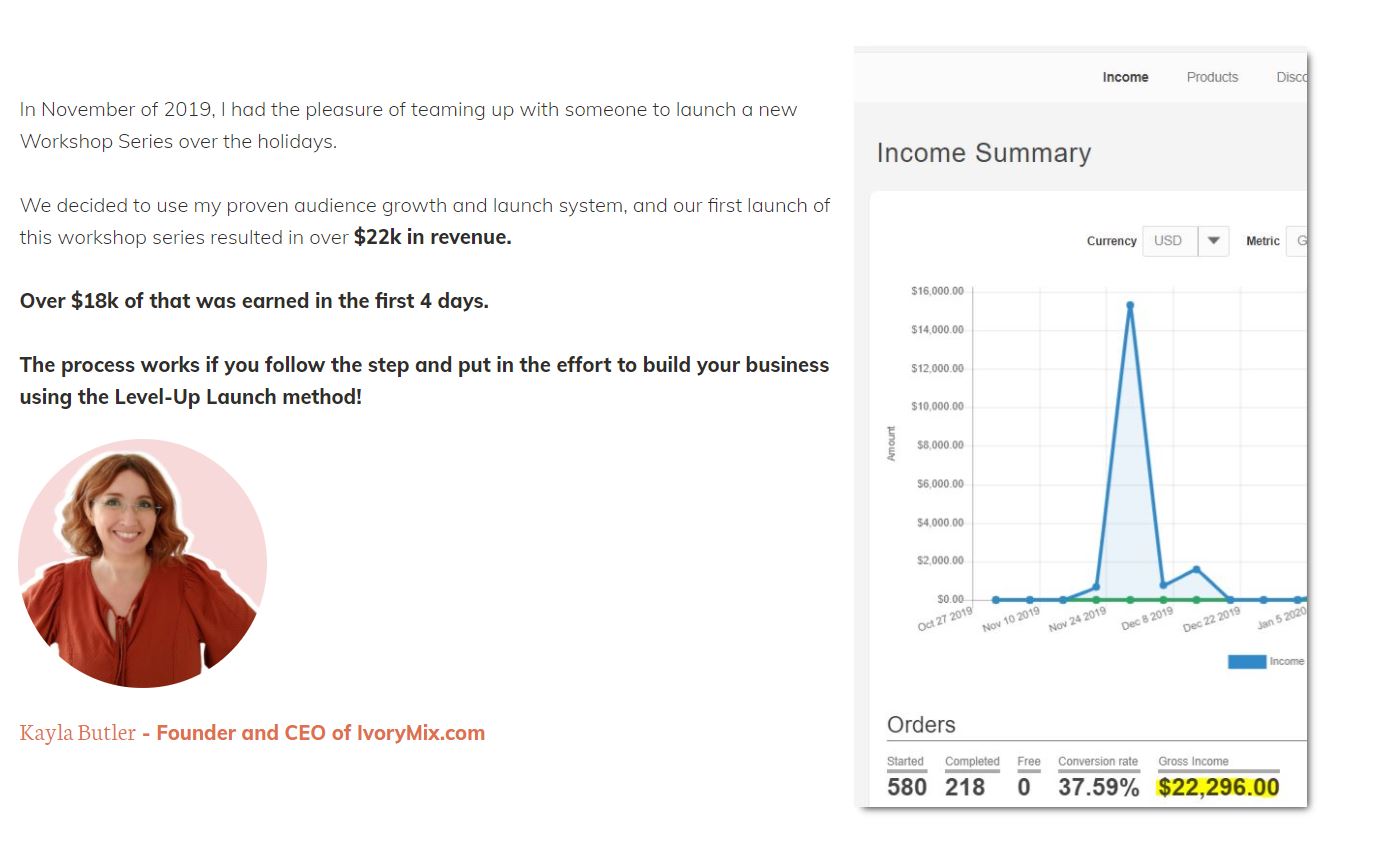 The key to our success was not primarily found in our actual offering, but in the steps we took during the entire month of November to prepare our audience for the sale. We took the time to plan strategic content, and we followed our plan to the tea. The results speak for themselves. 
In this post, I'm going to let you see inside the process I used to launch my successful Black Friday offering, and I'll share tips and tricks to help you personalize this plan for your own business. 
What Type of Offering Will You Choose?
There are two main ways to take advantage of Black Friday in your business. You can offer some type of sale or discount, or you can create a special one-time product or offering for the holiday. 
The important thing, no matter which type you choose, is to DELIVER A CLEAR TRANSFORMATION for your buyer. 
If you choose to promote a discount or coupon code as your Black Friday offer, here are a few specific ideas on how you can do that: 
Bundle two of your products together as a discount

Bundle one of your offerings with a strategic partner's offering and cross-promote

Reward early buyers with bigger discounts

Give a discount for a limited time
If you don't want to run the risk of devaluing your products or services, you don't have to limit yourself to discounts. Other ways to make sales on Black Friday can include:
Partnering with another brand and publishing a gift guide (of course, use your affiliate link!)

Supporting a charity and encouraging donations

Creating a mini-product or a jumpstart product. (Jumpstart products get buyers going on the first step of a big goal. If you have a high-ticket item, take part of that course and create a lower cost mini-product from that content.)

Adding a new bonus or an exclusive item to one of your existing offers
Once you've settled on a Black Friday offer for your business, use the following checklist to stay on track and guide yourself through the steps you'll need to take to bring it to completion. This basic checklist will be our guide throughout this post as we dive into the details of the steps.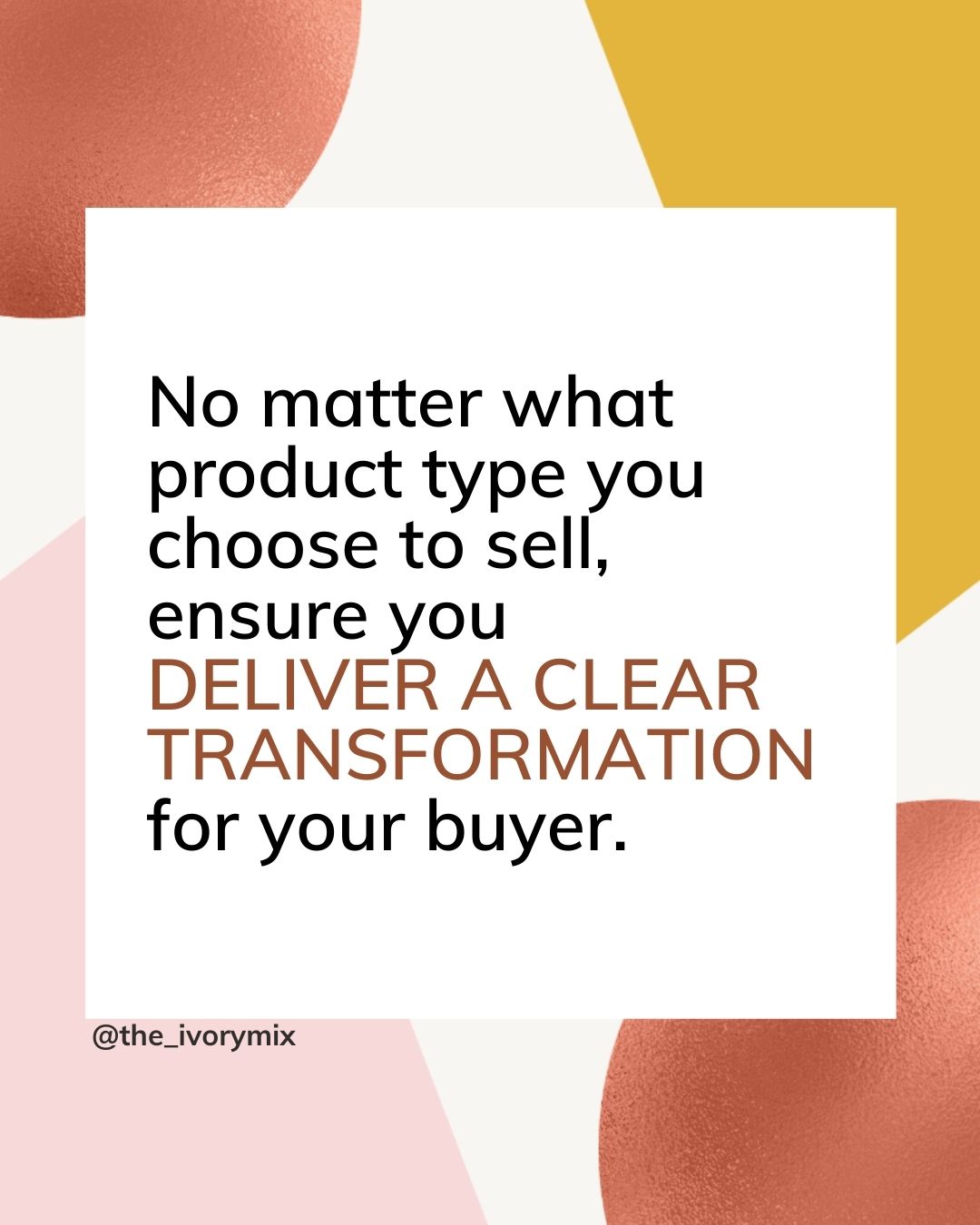 The Complete Black Friday Launch Checklist
S

et your goals — for example, "I want to sell 25 items or make 5k."

Outline your offer

Outline your launch funnel

How will you grow awareness? What platforms will you use?

How will you capture leads?

How will you convert those leads? Using emails, ads, etc?

How will you follow up?

Outline and create your social media content

Outline and create your email campaigns

Create the actual product

Create the sales page and checkout process

Cre

ate the follow-up process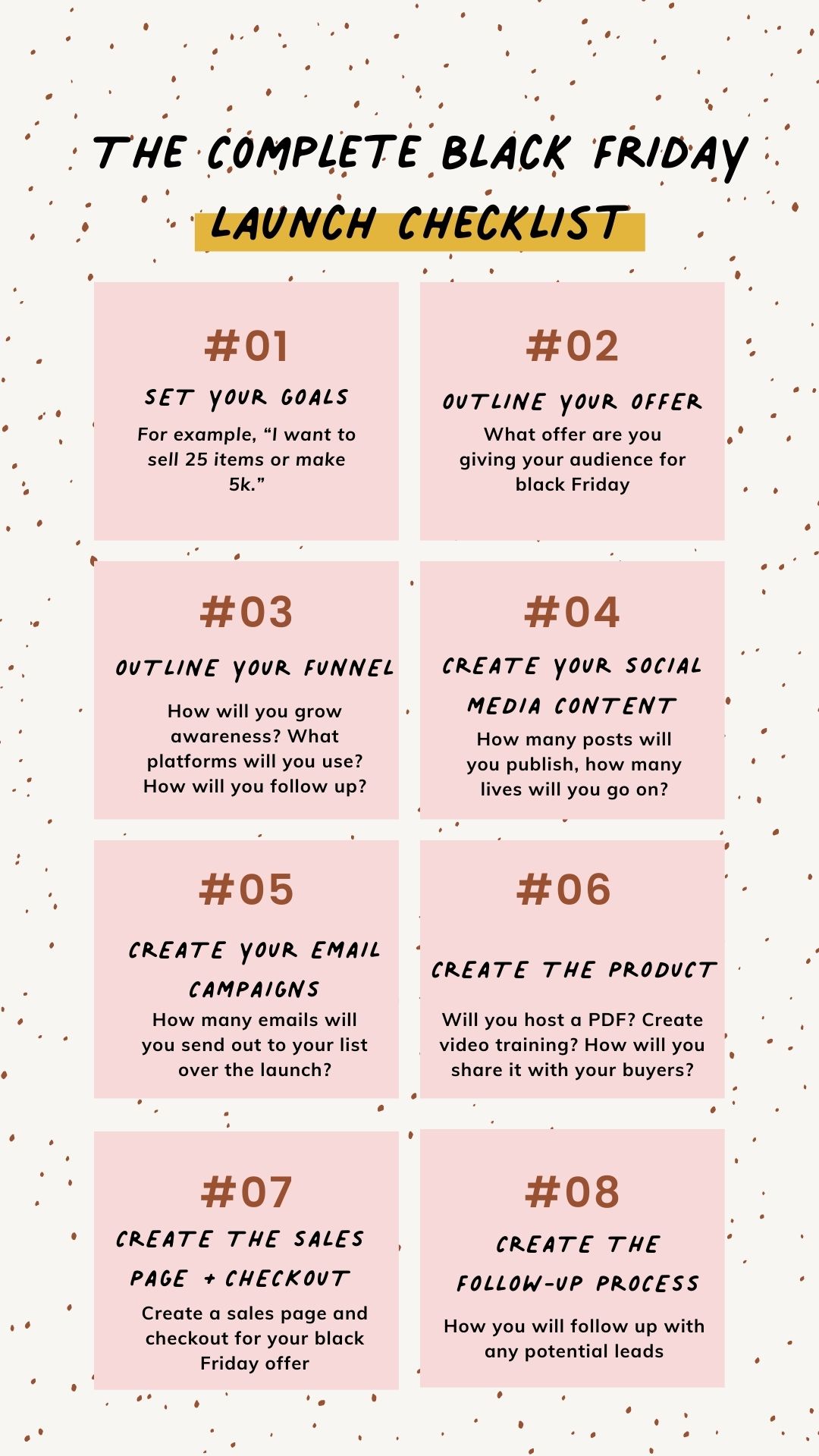 Time is of the essence, so the more you complete now, the less you'll have to rush through when crunch time hits! Let's break down the launch strategy into steps :
STEP 1 — GROW AWARENESS
Every launch needs a plan to grow awareness, so how will you get more eyeballs on your offer? Think about what your pre-launch strategy will be. You'll need to get your messaging in order so you can build anticipation.
Will you use social media? What platforms? 
This step is called the launch runway because it preps your warmest leads to buy.
STEP 2 — GROW YOUR WAITLIST
In this step, you'll ask yourself how to capture leads and grow your email list so you can reach more of your subscribers with your offer. Can you create an early opt-in or waitlist to build anticipation?
To get them excited about joining the waitlist, you can try creating a freebie, hosting a webinar, hosting a giveaway, creating a mini-challenge, or whatever you need to do to get your audience charged up!
STEP 3 — NURTURE AND CONVERT YOUR LEADS
How will you convert those on your waitlist into buyers when Black Friday comes? Using emails and social media is how most entrepreneurs find success. 
My best advice is to pick ONE platform to tackle and give the most attention to it. 
STEP 4  — FOLLOW UP
How will you follow up after Black Friday? An often overlooked step, you're actually leaving money on the table if you don't follow up with people who didn't end up buying on Black Friday. Maybe they just have more questions or need more info? Get their feedback! Ask why they didn't buy in an email or by posting a poll. You can also ask how you can improve the offering as well.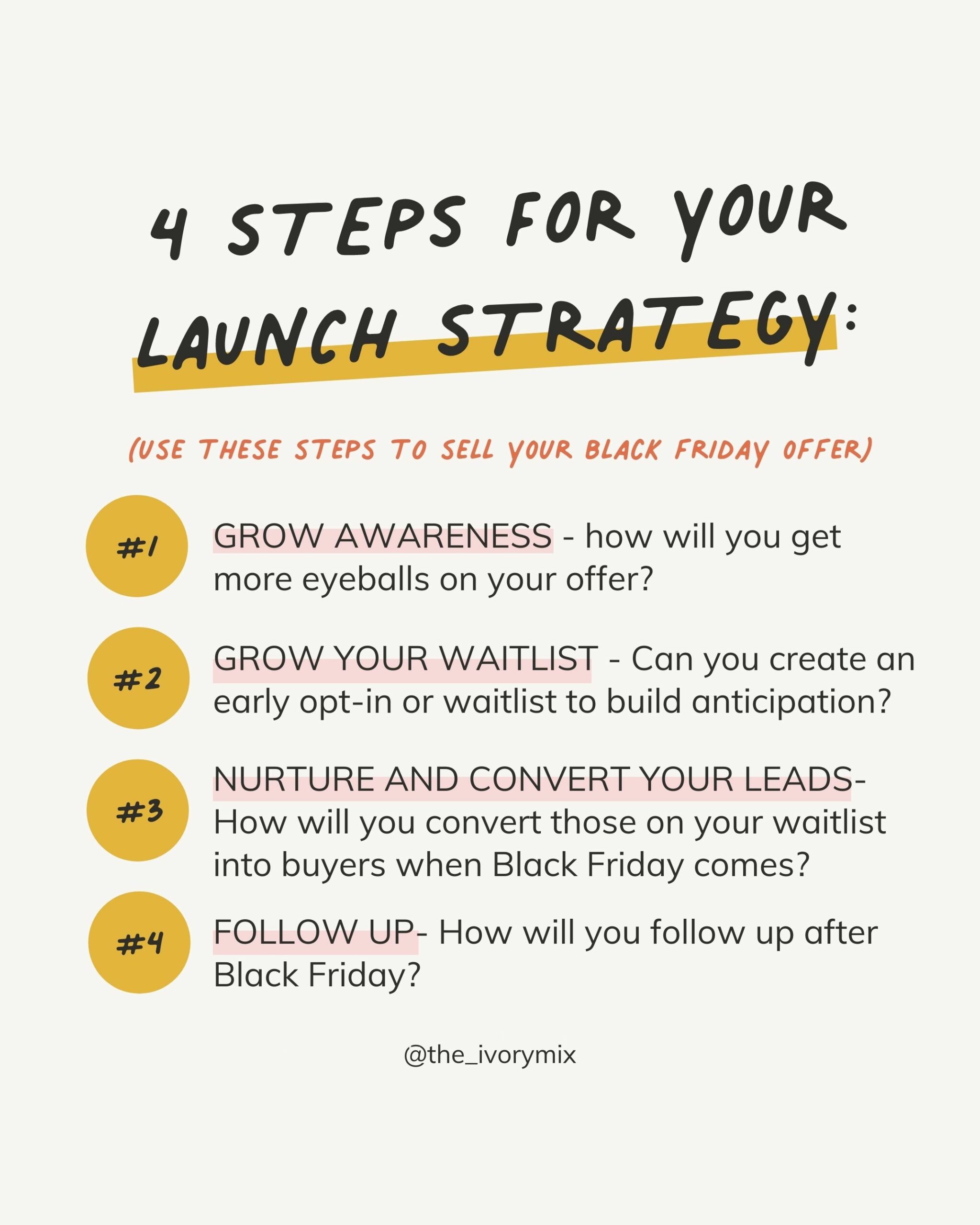 Your Social Media / Email Launch Calendar
Whether you've chosen social media or email (or both!) as your primary source of communication with your audience for this launch, you'll need at least one place to capture and nurture leads. In this launch calendar, I've broken down a 4-week content strategy to use on your chosen platform. Use this guide to create the content you'll need to warm up your audience ahead of Black Friday. 
Week One: Create 3-5 posts to build trust with your audience. This content needs to offer value for your reader, teaching them things they don't already know from your own expertise. You can also use week one to share your brand values and let your audience know what you believe in. 
Week Two: Create 3-5 posts or stories to announce your offer is coming and build anticipation for the launch. This is the week where you'll launch your waitlist as well. 
Week Three: Create content that positions yourself as the go-to expert. Identify your audience's pain points and show them how your offer will give them a solution. Maybe you'll host several Facebook lives or a webinar? During this time, you'll continue to grow your waitlist. 
Week Four: Create 3-5 posts or emails that actually sell your offer. Here's where you'll talk in-depth about the features and benefits and share stories from other clients who've experienced results from this program or product. Send several reminders to your waitlist.
Use our Instagram Templates inside the Ivory Mix Content Membership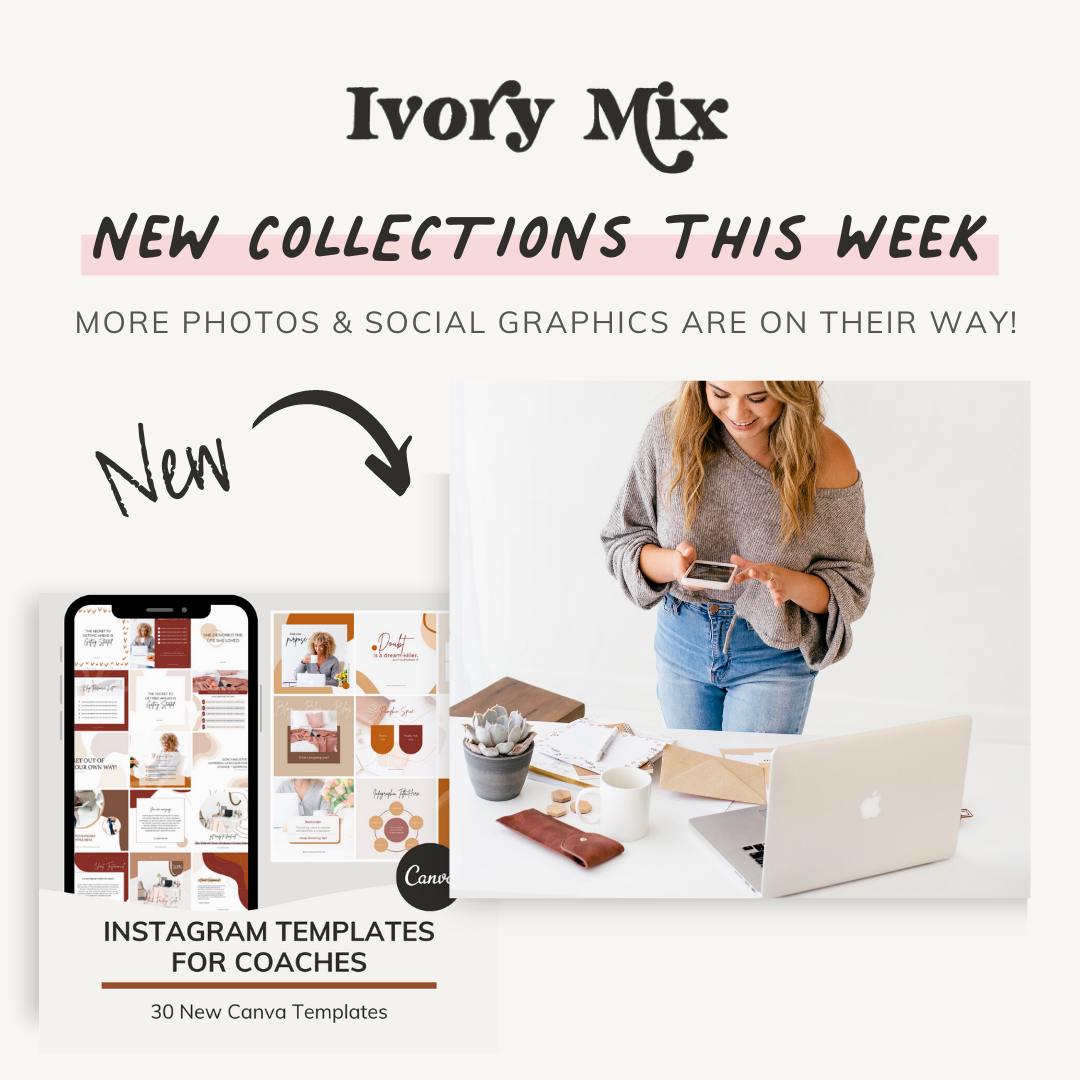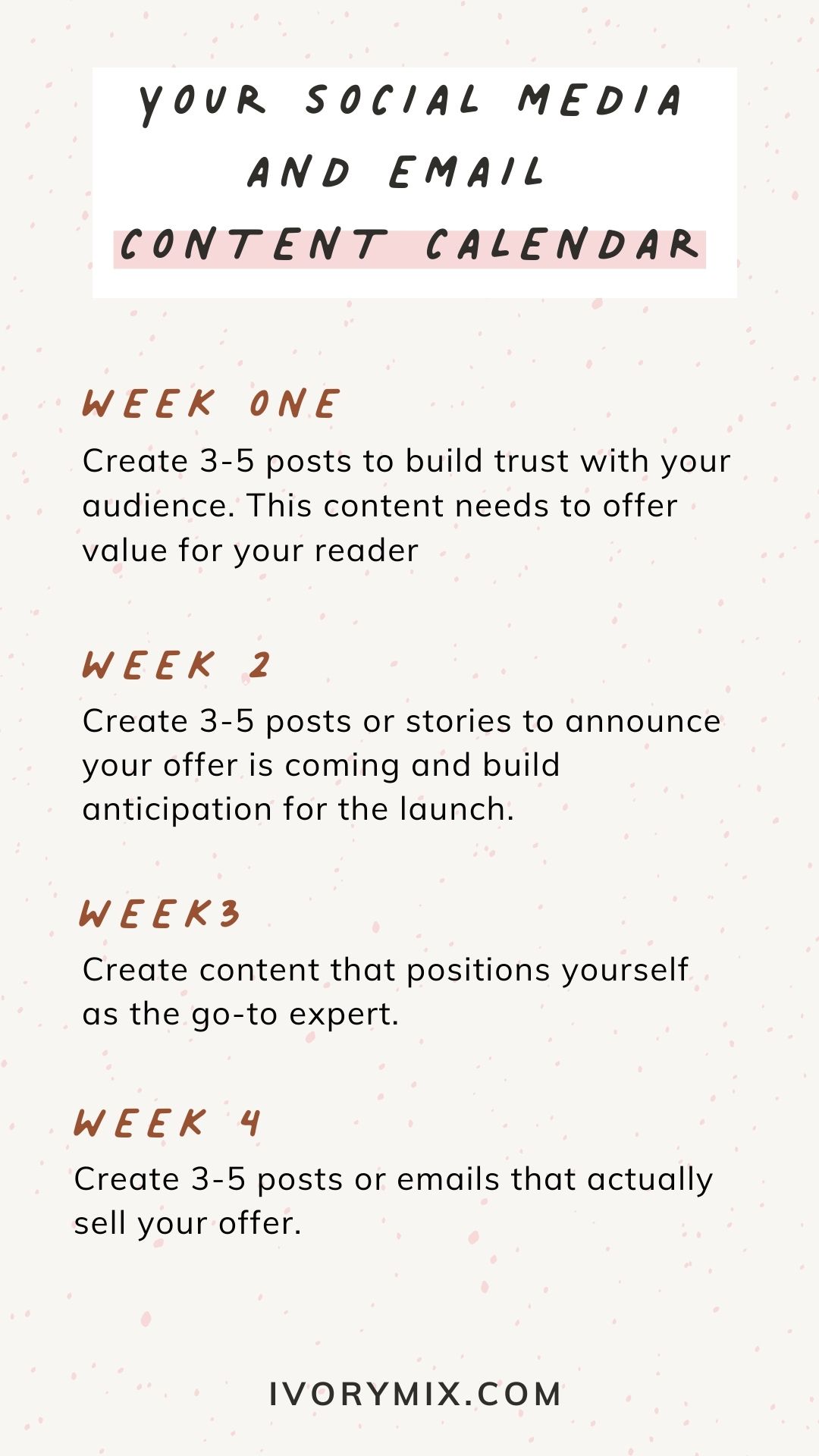 One of the last, yet most important steps, is to create the actual product and the checkout procedure. 
My advice? Keep it simple.
Choose your product and how you'll deliver it. 
Will you host a PDF? Create video training? How will you share it with your buyers?
Don't wait until the last minute to create a sales page, checkout page, and a thank you page! You'll want to make sure you're able to test, test, test everything ahead of launch day. 
I recommend using tech such as CovertKit for capturing leads and sending automated emails. Send Owl is equally great for setting up simple checkout links and digital products. Whatever tech tools you use, be sure to run through everything to make sure it's set up correctly before the big day. 
Join the Masterclass – Learn about launching
Ready to learn more? Join my masterclass here.
As you can see, careful planning and content strategy was key to my own Black Friday success, and with the right attention, it can do the same for you in your biz! The best time to get started is now.
Be encouraged — Black Friday really can create the opportunity for a huge win in your business. I hope this launch guide has given you the tools and inspiration to get you started. I am excited to see what you create for your Black Friday offer!